Bluffton and Savannah are known to be two of the most picturesque cities in the south. But how far is Bluffton, SC, from Savannah, GA? For those who have never taken the trip, it can be difficult to tell how far apart these two beautiful cities are.
This article will explore the route and distance between Bluffton, SC, and Savannah, GA, helping you plan your next excursion in the beautiful Southern region. We will also discuss the attractions along the way and what you can expect from your journey.
Bluffton and Savannah
Bluffton, SC, is a charming town located right on the banks of the May River. Known for its stunning views, it is the perfect weekend place. With its historic downtown, miles of pristine beaches and plenty of waterfront restaurants, Bluffton offers something for everyone. Tourists can explore local attractions, including the Bluffton Oyster Company, the May River Golf Club, and the May River Theatre.
For a complete southern experience, Savannah, GA is the perfect destination. Home to lush green parks, cobblestone streets, and a vibrant music scene, this city has something for everyone. Stroll along the waterfront and appreciate the fragrant scent of blooming flowers, or enjoy an outdoor concert at Forsyth Park.
Tourists can also explore the many historical sites, such as the Historic District, River Street, and Bonaventure Cemetery. And, of course, don't miss out on the delicious southern cuisine.
How far is Bluffton, SC, from Savannah GA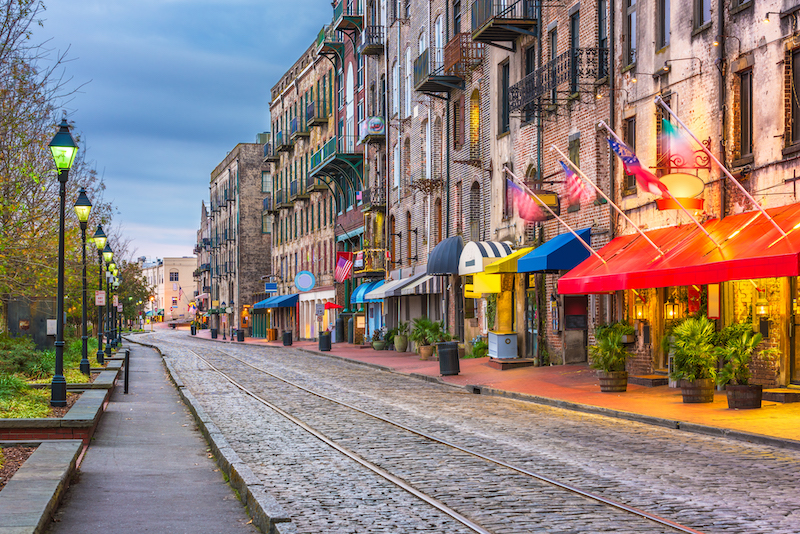 The journey from Bluffton, SC, to Savannah, GA, is short but beautiful. The two cities are about 23.4 miles apart, with the drive taking an estimated 28 minutes. The route follows SC-315 N and SC-46 E/May River Rd, giving travelers a taste of the south's stunning scenery. Along the way, you can enjoy the views of historic churches, lush green forests, and crystal-clear rivers.
You can also catch glimpses of the Savannah skyline in the distance at specific points. As you get closer to Savannah, the bustling city life comes alive, offering visitors a taste of southern culture. Make sure to have your camera ready for the end of your journey; the view of Savannah from Bluffton is breathtaking!
5 Attractions Along the Way from Savannah to Bluffton
On your way from Savannah to Bluffton, you will have plenty of opportunities to stop and explore. Here are a few attractions you should definitely check out:
1.Talmadge Memorial Bridge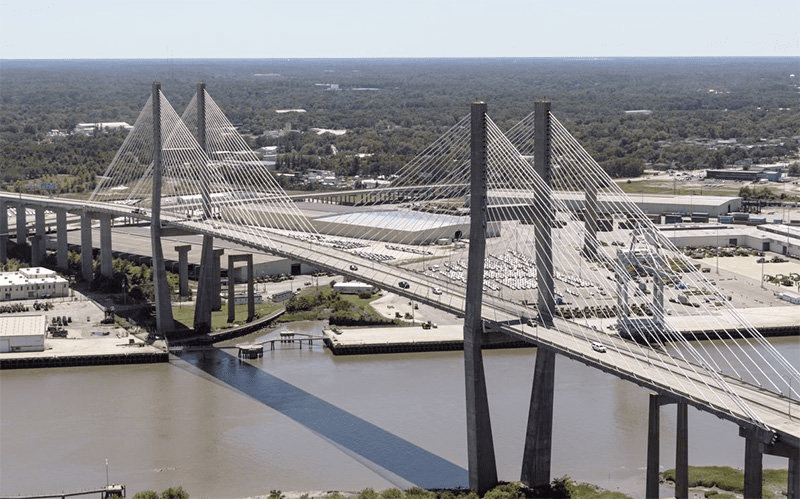 As you approach this architectural marvel spanning the Savannah River, anticipation builds, and excitement fills the air. Prepare to awaken by the bridge's towering structure and breathtaking panoramic views.
From the bridge's vantage point, gaze upon the majestic river, watch ships gracefully pass beneath, and marvel at the surrounding scenic beauty. Capture Instagram-worthy photos against the backdrop of this engineering masterpiece, leaving you with unforgettable memories of your journey.
2. Forsyth Park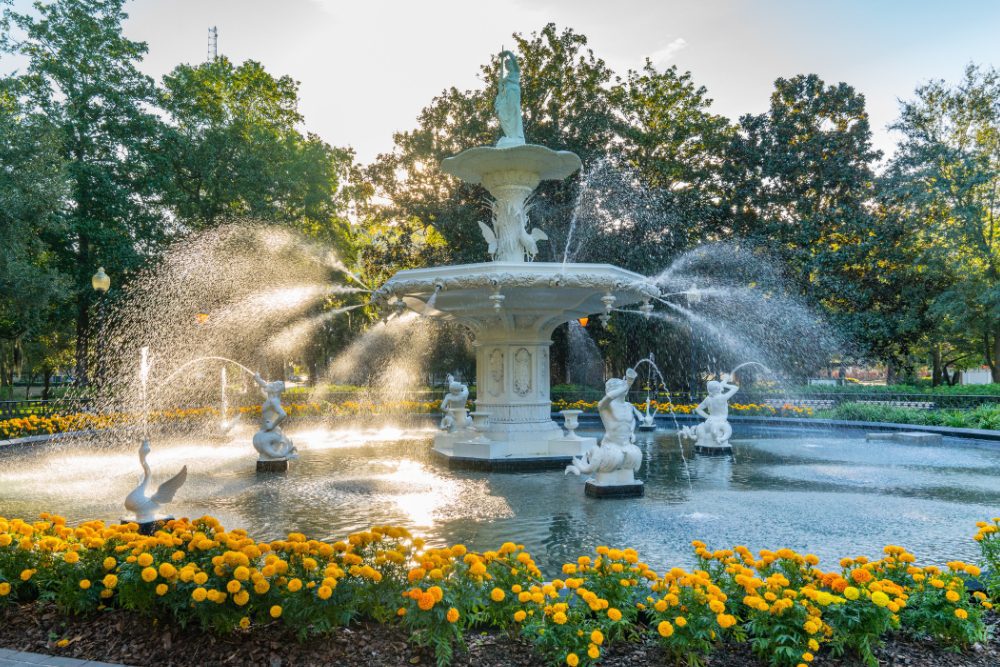 This verdant oasis, spanning 30 acres, offers a delightful respite with its lush lawns, fragrant gardens, and majestic oak trees adorned with Spanish moss. Take a leisurely stroll along the winding pathways, marvel at the ornate fountain at the park's heart, and soak in the vibrant atmosphere.
Admire the historical monuments, snap photos of the picturesque scenery, and catch a lively outdoor event or concert. Forsyth Park's timeless charm and tranquil beauty make it an absolute must-stop, leaving an indelible impression on your journey through the Lowcountry.
3. Ronald C Waranch Equestrian Center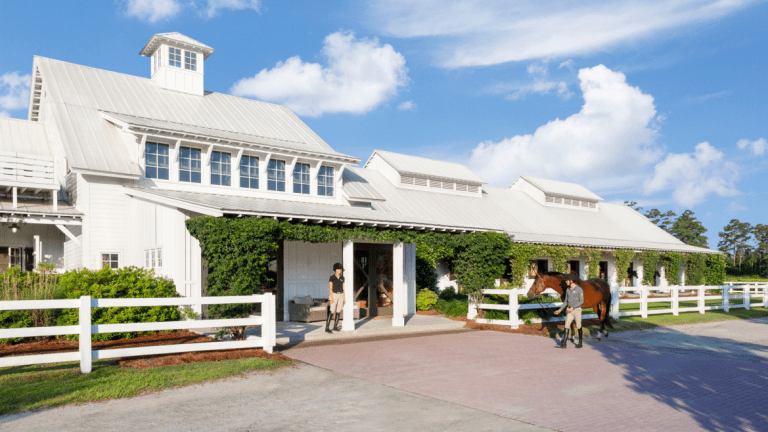 Located in the town of Hardeeville, the Ronald C Waranch Equestrian Center is a must-stop on your journey from Savannah to Bluffton. This sprawling facility offers a unique opportunity to explore the world of equestrian sports, with various events occurring throughout the year.
Visitors can watch competitions in dressage, show jumping, and eventing or simply explore the facility's attractions. The equestrian center also features first-class amenities such as an on-site restaurant and a dressage arena.
4. Hardeeville RV – Thomas Parks and Sites
Indulge in the ultimate RV adventure and make Hardeeville RV – Thomas Parks and Sites a must-visit. This hidden gem offers a haven for travelers seeking relaxation and outdoor excitement. Settle into spacious RV sites surrounded by lush greenery and serene natural beauty.
Unwind by the inviting swimming pool, gather around the cozy fire pit, or challenge fellow travelers to a friendly game of horseshoes. With modern amenities, friendly staff, and a tranquil atmosphere, Hardeeville RV – Thomas Parks and Sites provides a memorable getaway that will leave you refreshed and rejuvenated.
5. Rose Dhu Cemetery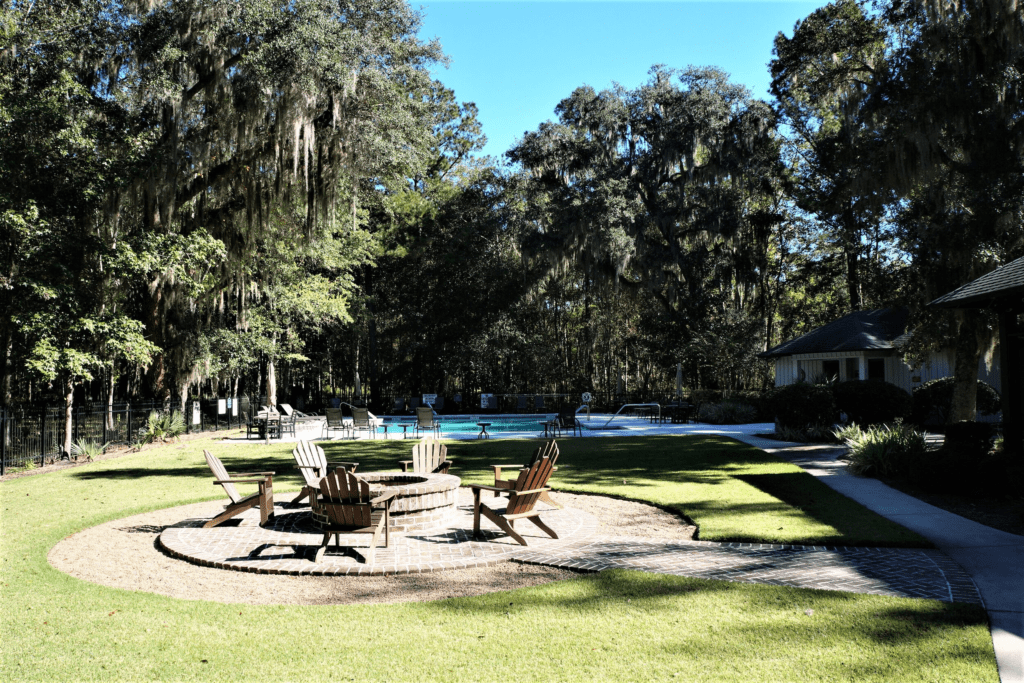 Rose Dhu Cemetery is a burial ground between Savannah and Bluffton that beckons to be explored. Surrounded by weathered tombstones, moss-draped oaks, and a peaceful atmosphere, this hauntingly beautiful cemetery will surely leave an unforgettable impression on your journey.
Tales of love, loss, and lingering spirits fill the air as you wander the cemetery. The delicate balance between tranquility and mystery is palpable, and you can almost hear the secrets of the past whispering to be discovered. Immerse yourself in the ethereal ambiance as you explore this evocative site, and find yourself captivated by the timeless charm of Rose Dhu Cemetery.
Transportation Options from Savannah to Bluffton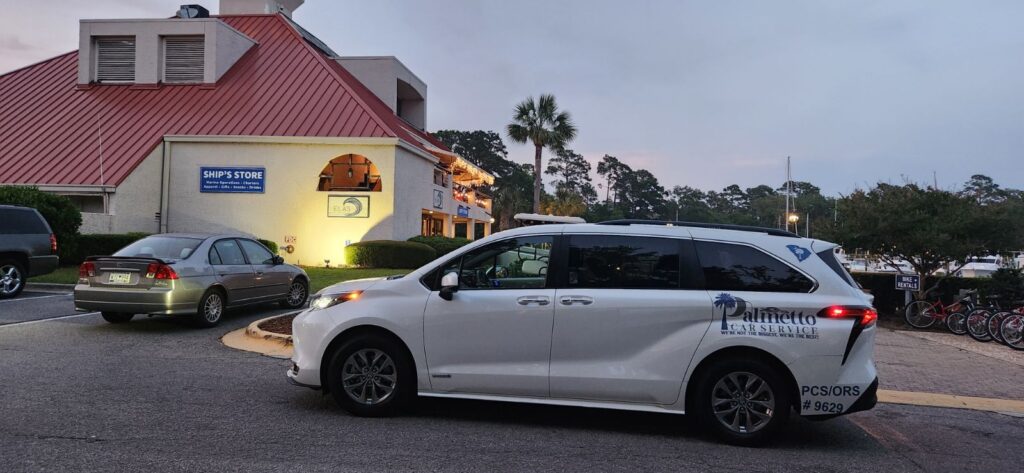 The journey from Savannah to Bluffton is easily accessible by car, with the drive taking around 28 minutes. But what if you don't have a car or prefer a more scenic mode of transportation? Luckily, there are other options available. You can go renting a car or a chauffeur service.
And don't worry because Palmetto Car Service offers a comfortable ride from Savannah to Bluffton. At Palmetto Car Service, you can choose from various luxury vehicles with experienced chauffeurs who will drive you safely and comfortably to your destination. Here are the transportation services you can choose from:
Takeaway
The journey from Savannah to Bluffton is a must-experience for any traveler seeking to explore the Lowcountry. Take your time exploring the many attractions on the way. Whether you opt for your car or hire Palmetto Car Service to get you there, you will surely enjoy this unique region's scenic drives and quaint charm.