Are you dreaming of a getaway to the picturesque Beaufort, SC? Do you want to make the most of your trip and get there conveniently, comfortably, and economically? If so, you are indeed at the right place! Not only is Beaufort just a short drive away, but the route itself is full of scenic beauty and exciting attractions.
Here, we will discuss the route from Savannah to Beaufort and provide tips on making your journey unforgettable.
Beaufort and Savannah
Beaufort, located in South Carolina, is a charming coastal town that beautifully blends history, natural beauty, and Southern hospitality. Known for its well-preserved antebellum architecture, Beaufort invites visitors to explore its historic district, lined with moss-draped oaks and picturesque streets.
The town's rich history is evident through its beautifully restored mansions, quaint churches, and historic landmarks. Beyond its architectural allure, Beaufort offers access to pristine beaches, scenic waterways, and abundant wildlife, making it a haven for outdoor enthusiasts.
On the other hand, Savannah beckons visitors with its irresistible blend of Southern grace and vibrant energy. The city's historic district, adorned with stunning cobblestone streets and centuries-old oak trees draped in Spanish moss, exudes timeless elegance.
As you wander through the meticulously preserved squares, each with a unique character, you will be transported to a bygone era of horse-drawn carriages and charming architecture. From strolling along the iconic River Street, lined with eclectic shops and lively restaurants, to exploring the hauntingly beautiful Bonaventure Cemetery, Savannah offers an unforgettable journey through history and culture.
How far is Beaufort from Savannah?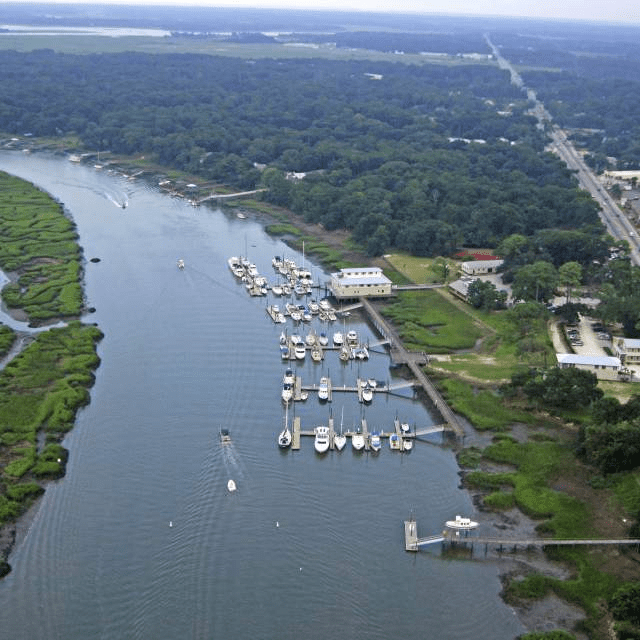 Beaufort and Savannah are separated by a mere 42.4 miles and a delightful 53-minute journey via the picturesque SC-170 E. Embark on this scenic road trip as you leave behind the captivating charms of Beaufort and set your sights on the vibrant allure of Savannah.
Cruise along the open road, relishing in the changing landscape that unfolds before you, from the serene marshes of the Lowcountry to the majestic oak-lined avenues that lead you into Savannah's welcoming embrace. With each passing mile, anticipation builds, and the excitement of exploring a new city mingles with the fond memories of the place you left behind.
Must Visit Spots On Your Savannah-Beaufort Drive
To enjoy this short drive from Savannah to Beaufort, you must stop for a while at the following spots:
Colonial Park Cemetery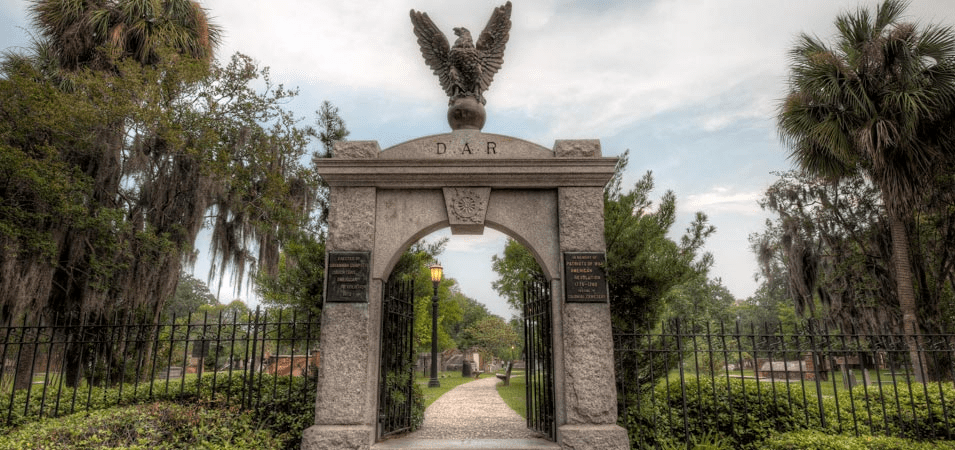 Colonial Park Cemetery is a testament to the city's rich history and intriguing past. Stroll along its moss-draped pathways, where time stands still and whispers of the past echo through the air. With tombstones dating back to the colonial era, the cemetery offers a glimpse into the lives of those who came before us.
The tranquil ambiance invites reflection, while the ornate grave markers and intricately carved epitaphs tell stories of love, loss, and resilience. As you explore this hallowed ground, you will see yourself in a different era, where tales of pirates, war heroes, and prominent figures come alive.
Savannah Ogeechee Canal Museum and Nature Center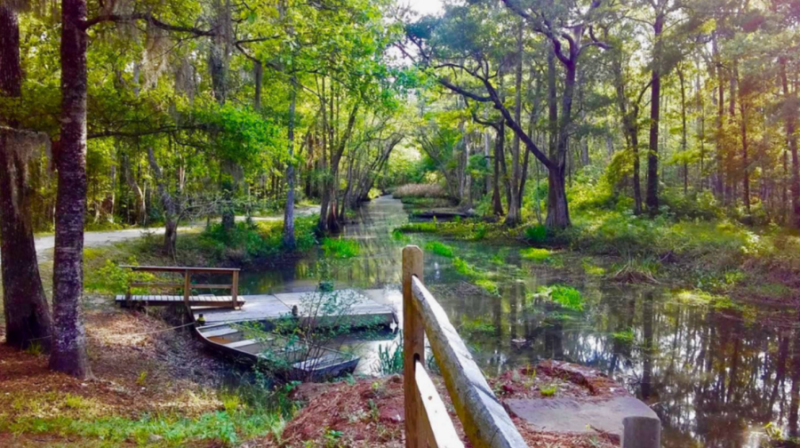 Experience the perfect blend of history and nature at the Savannah Ogeechee Canal Museum and Nature Center. Delve into the intriguing past of the canal through engaging exhibits, then immerse yourself in the serene beauty of the surrounding nature center. Wander along scenic trails, spot wildlife in their natural habitat, and bask in the tranquility of the outdoors.
As night falls, find solace in the campground, where you can sleep under a blanket of stars. This hidden gem offers a captivating and memorable stay where history and nature intertwine in a truly remarkable way.
Pinckney Island National Wildlife Refuge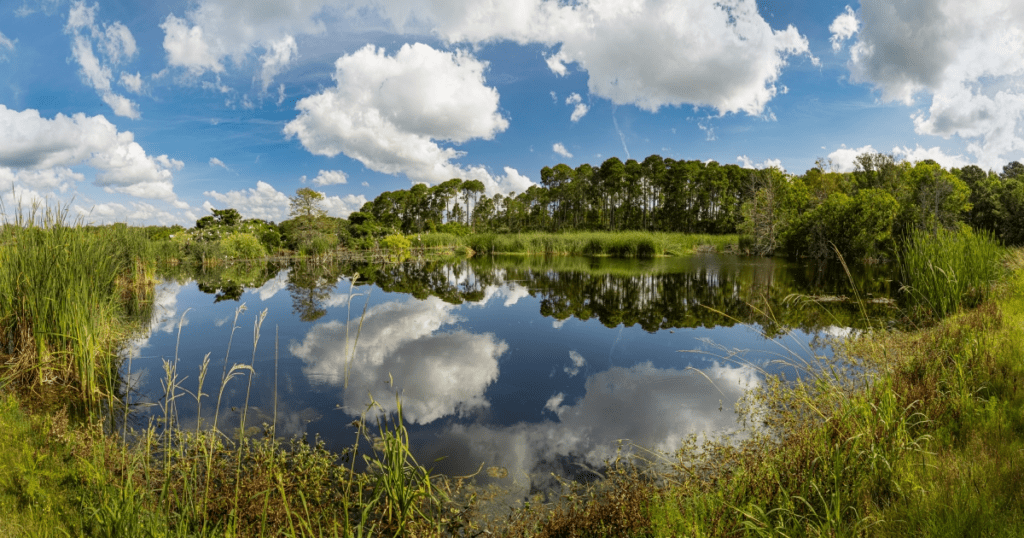 Every drive from Savannah to Beaufort is complete, with a stop at the breathtaking Pinckney Island National Wildlife Refuge. This refuge is a haven for nature enthusiasts and wildlife lovers. As you step onto the refuge's pristine trails, you will be greeted by a symphony of sights and sounds. Immerse yourself in the captivating beauty of marshes, forests, and serene tidal creeks.
Keep your binoculars handy as you spot a diverse bird species gracefully soaring overhead or wading in the shallow waters. Every corner of the refuge offers a delightful surprise, from majestic herons to playful dolphins. Take your time to explore the well-maintained paths, breathe in the fresh air, and embrace the serenity of the natural surroundings.
Henry C. Chambers Waterfront Park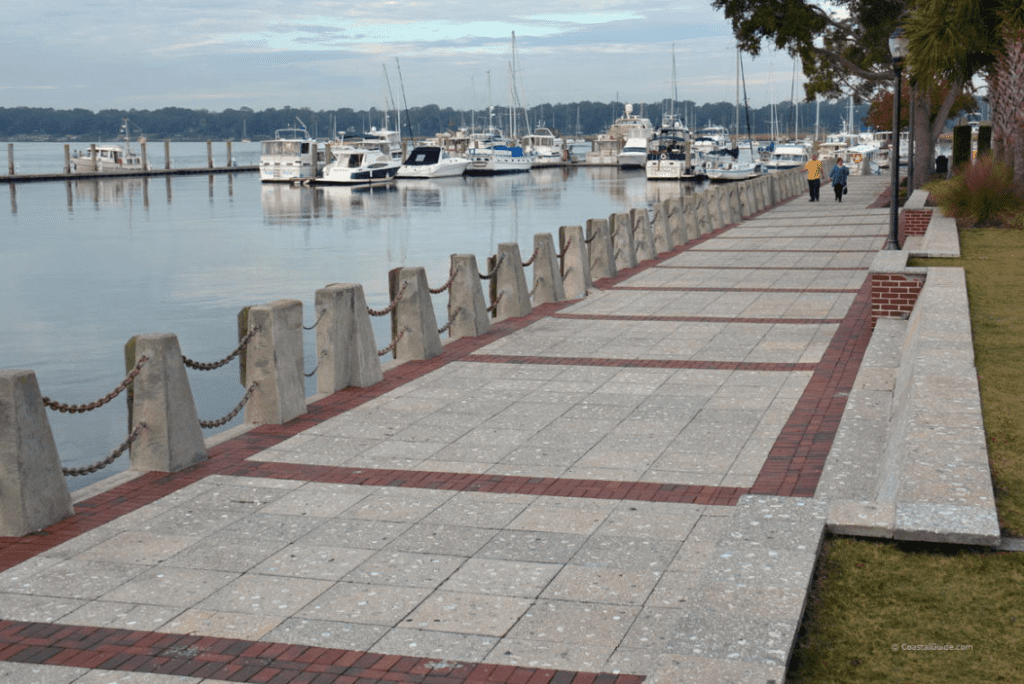 It is a beautiful oasis that beckons visitors to unwind and immerse themselves in the beauty of Beaufort. This vibrant park perfectly blends natural splendor, charming ambiance, and captivating river views. Watch as sailboats glide by, and listen to the melodic sounds of seagulls overhead.
The park's lush green spaces invite you to relax on a blanket or under the shade of a majestic oak tree. Grab a refreshing drink from a nearby café, and savor a picnic while enjoying the riverside.
Available Transportation Options from Savannah to Beaufort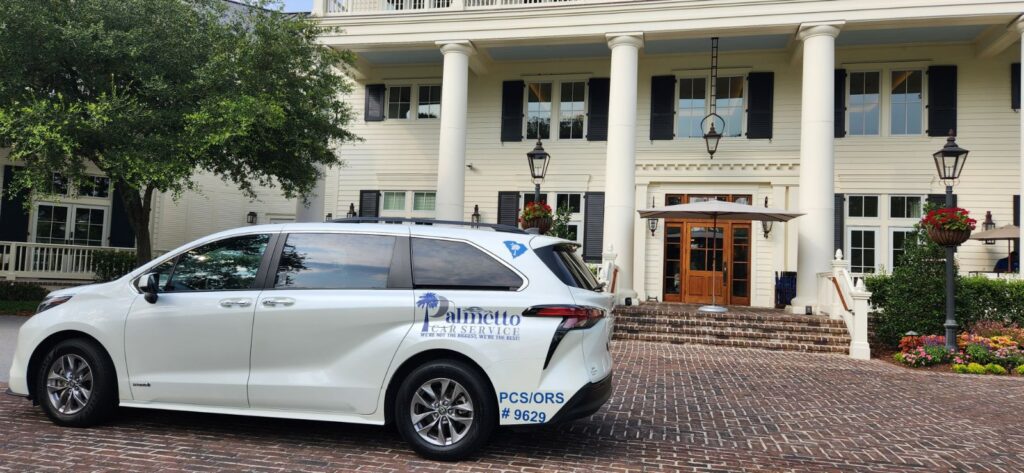 Here are the available transportation options to take you from Savannah to Beaufort:
Private Car Service: Opting for a private car offers flexibility and convenience for the journey from Savannah to Beaufort. Services like Palmetto Car Service are the best option to consider, especially if you want to visit other spots before reaching your final destination. Our experienced drivers know every route, ensuring your trip is enjoyable and hassle-free.
Public transportation: Local buses or regional transit services may connect Savannah and Beaufort, although the options may vary in availability and frequency.
Train: Amtrak operates train services from Savannah, but direct routes to Beaufort may not be available. Consider taking a train to a nearby station and continuing the journey via other transportation modes.
Bike rental: For those seeking an adventurous option, bike rentals are available in Savannah. Pedaling your way to Beaufort can be a unique and scenic experience, especially for cycling enthusiasts.
Takeaway
So, whether you are looking for a leisurely drive or an active adventure, a journey from Savannah to Beaufort will surely be memorable. With its charming attractions, historic sites, and stunning scenery, this short drive offers something unique for everyone.
And remember to Book Your Ride with Palmetto Car Service to make your trip smoother, more comfortable, and enjoyable. We are here to take you on an unforgettable journey with safety and luxury.