All excited about your trip, but does the thought of searching for a suitable cab or van every time with space enough for your whole 15 people family scares you? Take a deep breath because you can feel relaxed knowing that a van awaits your arrival. Whether it's your family vacation, business trip, or friend tour, Airport transportation for groups covers all your needs.
It's time to get rid of arranging multiple vans and taxis for your group and burning your wallet. Bring convenience to your stop without driving around in search of available transportation. Read more about this service and see what wonders it can do for you.
Benefits of Airport Transportation with Groups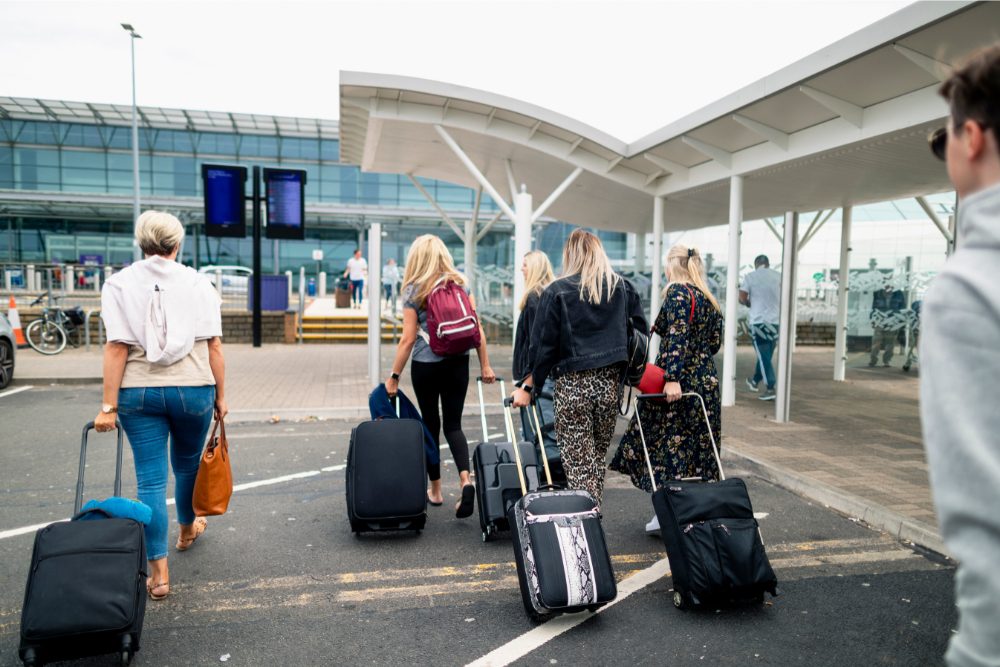 Because of compromised benefits, most people think group travels don't feel as good as individual ones. On the flip side, it gives a lot of bang for your buck with uncountable benefits! Let's dive into each perk.
1. Convenient and Comfortable
Airport transportation for groups is known for its convenient service. The main feature of group transportation is the pick-up and drop-off facility right at your doorstep without wasting a step. It saves time and ensures all the comfort techniques with suitable luggage accommodation.
2. Budget Friendly
Group traveling can save you money. As many transportation providers charge exorbitant amounts for personal transportation, it can be a jackpot for you to save some bucks after travel expenses. Not only that, but a few group transportation providers also give additional discounts or lower rates, which is the cherry on top.
3. Time Efficient
Airport routes are usually busy with traffic, and individual vehicles for each traveler can stack up more load onto the streets, serving as a hurdle for travelers and their time. Shuttle services have been a significant rescue in this case, which are proven to reduce traffic. These services also ensure taking planned routes to drop off customers at their desired time and avoid road congestion.
4. Professionalism
The drivers of shuttle services are skilled in managing groups of passengers. They are trained for airport procedures, monitoring of flights, and planning the routes for timely pickups and drops. They are also praised for helping customers feel at ease, handling luggage, and ensuring security.
5. Environment Friendly
The number of vehicles – the amount of pollution they will cause. Group transportation helps reduce carbon emissions and fresh air to breathe. Moreover, it also helps in less fuel expenditure, which ensures future sustainability.
6. Secure Travel
Safety is the ultimate benefit of Airport Transportation for groups. As many travelers carry high-end belongings, their main concern is security until they reach their destination with all their luggage.
Airport Transportation such as Palmetto Car Service recognizes the significance of security for their customers. With cozy and top-notch services, they maintain unbeatable protection with customized settings.
Are you looking for a ride for your team from Savannah Airport to Hilton Hill with the benefits mentioned above? Refrain from fretting when Palmetto Car Service is by your side. Introduce ease in your group travels from the airport to your destination with the plethora of facilities provided.
Options for airport Transportation for Groups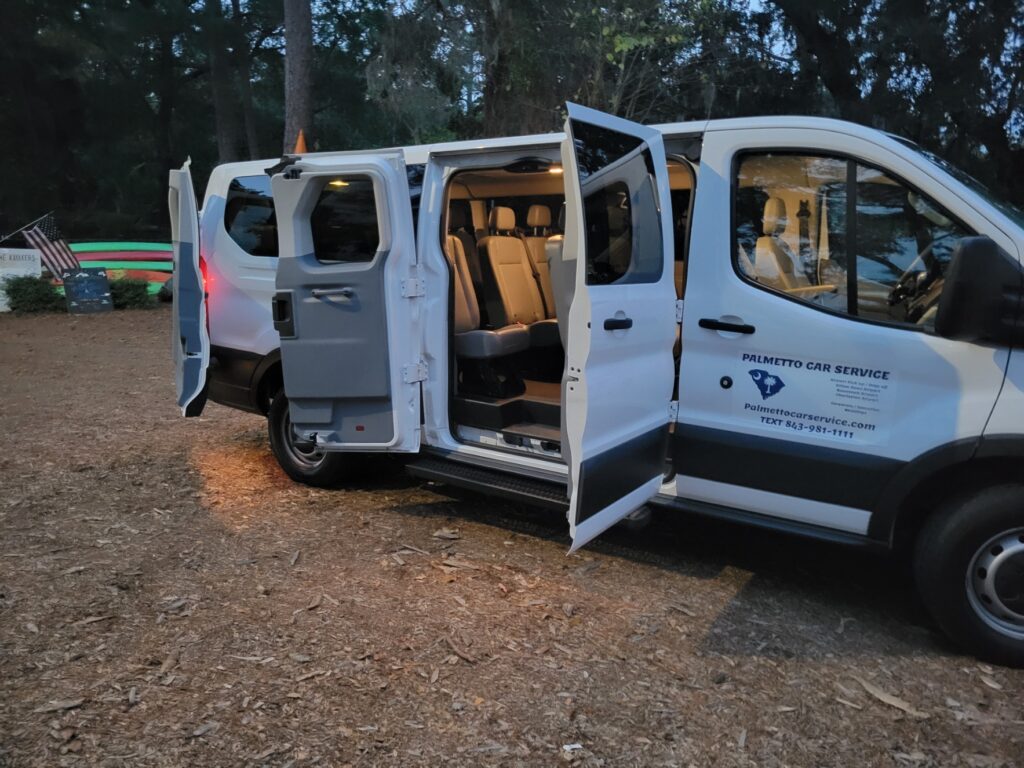 There are several varieties available for groups to transfer based on your needs. It depends upon the area, number of people, and desired treatment:
Shuttle Services
People primarily choose Shuttle services after coming from or traveling to the airport. It's an iterative system. The routes are planned according to the customers, and everything is managed according to exact timings. The vehicles used in this service are compatible with larger groups of people and are cost-friendly.
Charter Buses
Are you having a large crowd going to the airport? No problem. Charter Buses are the best for airport transportation for large groups. Due to their spacious facilities, such as restrooms, entertainment technologies, and cutting-edge air conditioning systems are also suitable for long distances.
Minivans and SUVs
Minivans and SUVs are perfect for a small family or group of friends of about 20 persons. This service caters to a smaller group in their limited space, but comfort and professionalism go hand in hand for them too. It is also viable for a distance range of up to 500 miles while carrying passengers and their luggage smoothly.
Chauffeur Services
Many transportation services also provide group transportation for celebrities and VIP group travel. These services include luxury cars and extravagant experiences with unwavering style and comfort. Along with high-end vehicles, chauffeur services are provided to level up the treatment suitable for prestigious passengers and pamper them with glamour, according to the service buyers. 
In search of service providers who are jack of all trades and get you a professional recommendation to suit your needs? Don't scratch your head and contact Palmetto Car Service without thinking twice. We offer an unforgettable group transportation experience in SUVs, shuttle vans, or luxurious cars. Just list your requirements, and we won't let your expectations crumble!
Crucial Points while Planning Airport Transportation for Groups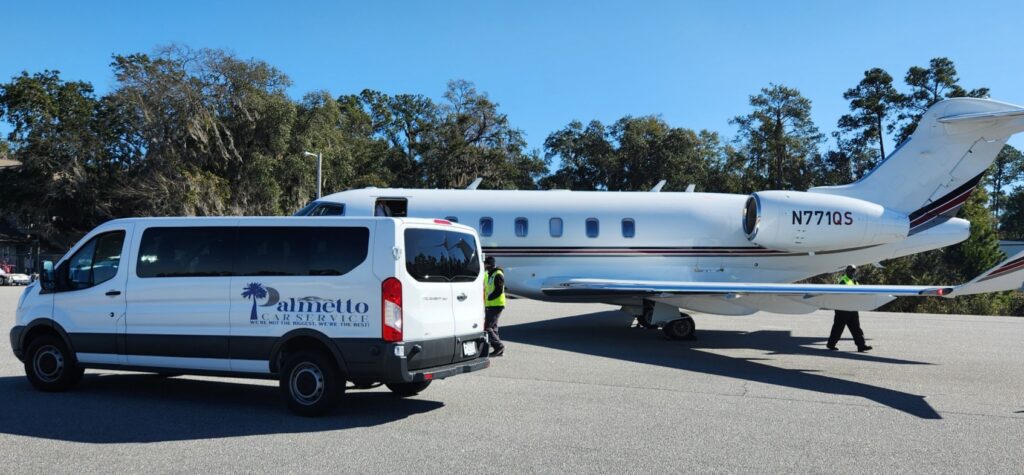 Are you planning to get Airport transportation for group service for yourself? Good decision! But before that, you must remember a few crucial points for a better experience.
Booking in Advance
As route planning for airport transportation for groups is done beforehand, booking yourself in advance is better. The transportation services for groups get jammed more quickly, especially when there is any occasion or event. Therefore, plan early and get booked at least a week before your destination day to confirm availability.
Communicating Group Information
Transportation companies must know to manage the appropriate vehicle for your needs.
Therefore, while reserving your seats, you must inform the service providers about the estimated number of people and luggage weight.
Moreover, remember to mention the schedules and addresses of each group member to avoid any pitfalls. Group travel services need complete and confirmed information about each member to track their routes.
Considering Special Needs
If any group member has special needs, inform the service providers. Airport transportation for disabled people needs comfortable space; service providers can arrange all the additional services beforehand if required. Whether it's a wheelchair, mask, or ultra soft chairs, everything can be sorted out on request.
Takeaway
Here, airport transportation for groups is the most efficient yet budget-friendly service for your every travel plan. Not only will you arrive at the airport on time, but you can also enjoy these few moments with your family and friends in the exact vehicle! Transportation
Service providers like Palmetto Car Service prioritize their customers' comfort and make their experience worthwhile!
Ready to buckle up and enjoy the group trip to the airport? Then book your ride today and get suitable packages to save enough for your trip!